Hey, hello, welcome!  I thought it was about time I told you a little bit about me and how T & The Sea began.   I'm Tanya, i'm 40yrs old and I never thought 2021 would see me starting a blog!!  
In 2019 life changed dramatically for me.  I woke up on New Years Day with a sore throat.  By the 7th January I was admitted to hospital with Sepsis, Pericarditis, Pneumonia and Pleurisy.  I had contracted a bacterial infection that had in turn affected my lungs and heart.  I had never been to hospital before,  I had never had an operation and I had never been in an ambulance and here I was at the beginning of 2019 having experienced all those things within the first two weeks.  In the end I had to have open heart surgery as my body was struggling to fight the infection itself.  The doctors had warned me recovery would be long!  I reckon it was only 18months later towards the end of last year that I started to feel more myself again!  
​​​​​​​
I was forced to give up work for a while, but , this in turn totally made me rethink what I wanted to do with my life.  I used to work in the TV and Live Events behind the scenes and latterly as an Art Director.  I did really enjoy it - especially the creating, designing and shopping aspects!  However, like any job there were downsides - the hours were long, weeks were spent away from home, and, at times fairly stressful.  I came to the conclusion if I wanted to try and change direction I had  to try it now or I never would.  I had become really aware of our affect on the planet and was trying at home to be mindful with reducing single use items and the impact of the food I ate.  Yet at work I was more and more aware I was working in an industry that didn't have much regard for waste or consumption.  However much I loved my job and the team I worked in, it always played on my mind.
There were two things I would repeat to myself I wanted and never did anything about  - or be in a position to do anything about.  The first was get a dog,  the second was live in Cornwall.  On the day I was discharged from hospital care after a final check-up I picked up Cara from a local rescue centre.  
​​​​​​​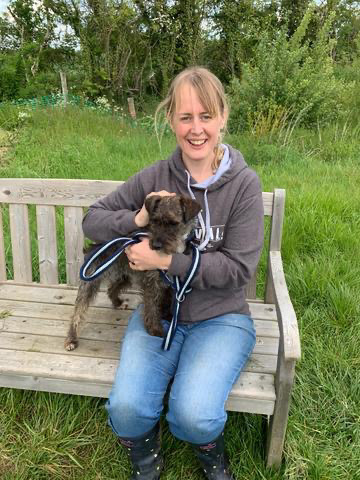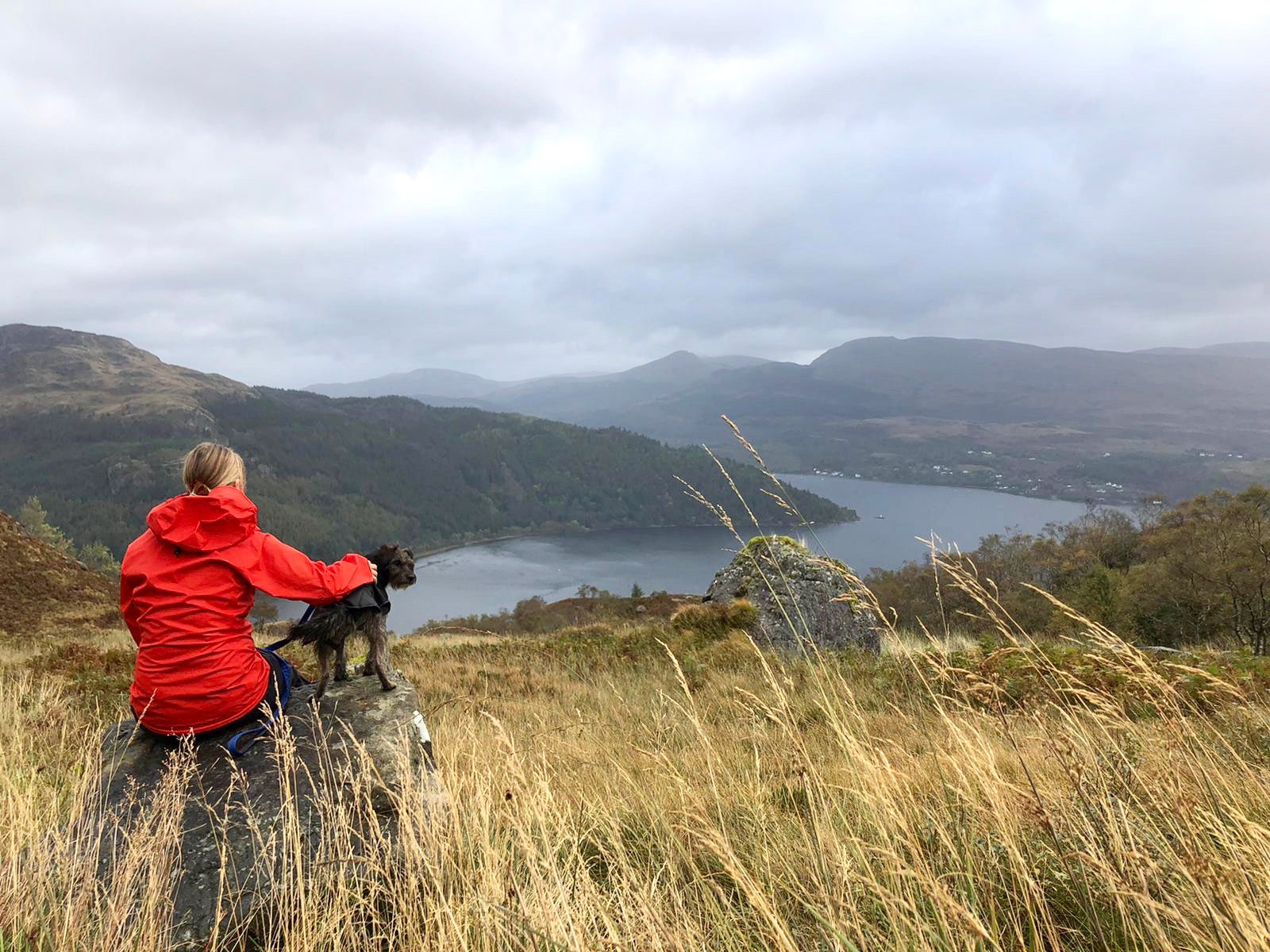 I collected Cara in May 2019 and by July we had put my house up for rent and I was on route to Cornwall!  I started with a summer job in a little coffee kiosk and lived at my sisters to begin with!  Having slightly underestimated recovery time I spent winter 2019 mainly sleeping!  Also wondering what was next.  Cornwall isn't an easy place to live - even if so beautiful!  Rental prices are fairly high and places do not stay on the market for long! - Jobs are also not the easiest to come by.  I found the transition from earning a freelance wage to potentially minimum wage really hard.  I applied for so many jobs which I knew I had the transferable skills to do - but the answer was always the same ' no experience in THIS industry'.   Eventually I had managed to get a job with the welcome and visitors team with the National Trust on the Lizard after volunteering with their ranger team one day a week!  ....and then the pandemic hit!
It was March 2020, like many people I was unemployed and for the first time in my life I had to apply for Universal Credit.  Recovery from my illness had meant I had only worked a few months the previous year so savings were low.  Boy oh boy was I glad the universe had gifted me Cara!  I was living in a beautiful cottage in a town called Porthleven and had the sea on my doorstep - I was so grateful - even if at times I wondered if I had made the right decision.  Lockdown 1.0 turned into a reintroduction to sewing and reigniting my passion for making things and using my machine!   The work coach at Universal Credit told me about a New Business Startup scheme.....and that was just the beginning.  
Next week I will tell about the first items I made and how I decided on what products I was going to create and sell!